Testosterone Boosters
Want to boost testosterone production? Try a dietary supplement first. These well-balanced products can give you positive support. There are several supplements to choose from.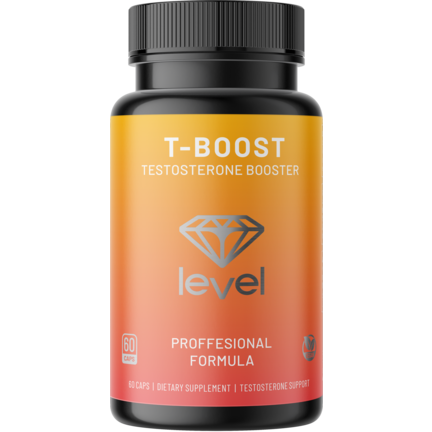 Testosterone
Testosterone is best known as the male sex hormone. Testosterone helps maintain libido, but also performs other functions for men. It mainly plays a role within libido. If you suffer from low testosterone levels, it is advisable to raise the levels through dietary supplements.
Male sex hormone
Testosterone is the male sex hormone responsible for male sexual characteristics. Women also produce a little of this hormone in the body in the adrenal glands and ovaries, but not nearly as much as men in the testes and adrenal glands combined. At puberty, the hormone causes a boy to grow a beard, is responsible for body hair and helps develop the penis and testicles. After puberty, the hormone is responsible for sperm quality. And it contributes to muscle mass. Testosterone is one of the most important hormones for a man. And that is precisely why it is good to keep up levels in the blood.
Testosterone and your muscles
Many athletes use testosterone supplements because testosterone itself promotes skeletal muscle growth. Besides being a hormone, it is a steroid, which means that it helps to grow muscles. In addition, testosterone enhancers can help speed up metabolism. This is useful if you want to burn fat and lose a few kilos in addition to building more muscle mass. Of course it helps, but it won't happen automatically; you will still have to go to the gym to get your desired results.
Low testosterone
Not every man is born with the same production of testosterone in the body. This is simply a fact and certainly not a problem. Unless the deficiency of this sex hormone causes you to not reach and make it through puberty properly. Low testosterone can also cause weight gain, weaker bones, less healthy sperm cells and low libido. All this can make you dislike looking at yourself in the mirror. It is possible to start hormone therapy. This involves a doctor giving you a little extra testosterone each time. But you can also take supplements that support the body in producing more testosterone.
Stress & testosterone
If you are very busy in daily life, worrying a lot and experiencing stress, the production of testosterone is slowed down in the body. This is because the fight-and-flee hormone adrenaline then takes over the body. You will also have increased cortisol production in the body under stress. Cortisol counteracts the production of testosterone. This is not surprising when you know that cortisol is also produced in the adrenal glands. Along with adrenaline, it helps you fight or flee. After the stress situation, the body is supposed to restore hormone balance. But if you experience long-term stress - for example, due to a burnout or other stressful situation - the body continues to produce adrenaline and cortisol. So this is not good for testosterone production. So it is good to relax for better testosterone production. Relaxing can be done in many ways and is personal for everyone.
Nutrients for increased testosterone
There are several nutrients that can help improve testosterone levels. These are mainly nutrients that try to stimulate the body itself to produce the sex hormone. D-Aspartic acid is often used for this purpose. One herb found in many libido enhancing dietary supplements is Ashwagandha. This herb can especially have a positive effect on reducing stress and decreasing the production of cortisol in the body. Ginger, vitamin D and the amino acid L-Tyrosine may have a beneficial effect on testosterone production in the body. Ginger, together with vitamin D, is also known to be good for immunity.
Various dietary supplements
Want to boost testosterone production? Try a dietary supplement first. These well-balanced products can give you positive support. There are several supplements to choose from. Which one can work best for you is very personal. If you don't notice any difference with the supplements, then there could be something else going on with your body. It is then a good idea to consult your doctor. Do you suffer a lot of stress? Then talk about your problems with someone you trust. It helps to calm the body and your mind again.

Note that the results of some nutrients are purely based on traditional use and, in many cases, have not been scientifically researched or proven. The health claim for several products is pending European approval. Always read the leaflet before use, do not exceed the recommended daily amount and always consult a doctor in case of doubt or medication use.