Fatburners | Weight-loss pills
These weight-loss pills are, of course, dietary supplements. They give you a boost and help get your metabolism going or stimulate fat burning.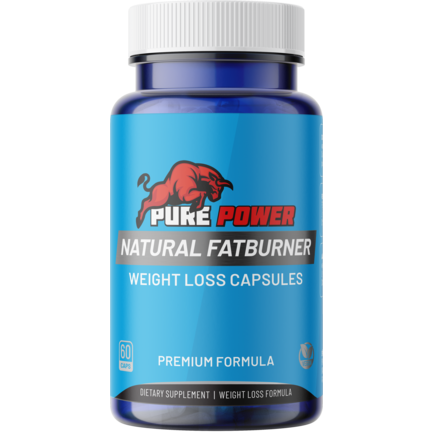 Weight-loss pills
There are those moments when you would like to lose some kilos. For the summer, for example, or for a special occasion. You could use a little help with this. Especially when you are actively trying to get to a healthy weight. Kilos are added easier than they come off, that's just the way it is. Losing weight is hard work and even if you watch your diet and exercise more, your body does not always want to cooperate. So get your metabolism and fat burning going with the help of nutritional supplements.
Health problems
Being overweight can cause several health problems. For instance, you may experience more pain in your joints, it can trigger diabetes and increase cholesterol. In fact, everyone knows this. Less well known is that being overweight in women can lead to reduced oestrogen production. This messes up your menstrual cycle and you may even stop menstruating. Losing a few kilos can make a difference here too. On the other hand, being overweight can also get in your way mentally. You may feel less attractive or have less desire for sex. Losing a few kilos can make a world of difference.
Everyone is different
By the way, don't focus on a particular dress size or appearance. Everyone is built differently. One person can be slim in a size 38, another in a size 42. It all has to do with how your body works. The most important thing is to feel comfortable in your skin. This applies to women and to men. Focusing on an ideal weight or body can also be counterproductive. After all, stress makes you heavier. Especially if you are an emotional eater.
Healthy living
Whether you are at your target weight or not, the first step is to take a critical look at your diet. You don't have to leave out everything, and if you are really craving for something, it is better to have some of it rather than forbid yourself. That way, you take the stress out of dieting. Do see if you can interchange foods. So instead of coke drink water, replace custard with (vegetable-based) yoghurt and try to add more vegetables to your menu. For instance, as a snack or on bread at lunch. Eating healthier is not difficult, especially when you back your own choices.
Exercise more
To lose weight, it is advisable to exercise more. This can start with walking, cycling or swimming. Don't dive straight into an overly prestigious exercise schedule that you know you won't keep up. Instead, build it up gradually so that you will enjoy it more. Above all, find a sport that makes you happy. The more you will enjoy it and the easier it will be to keep it up.
Take it slow
Of course you want to see results quickly, but losing weight is not something you do in a week. Besides, it is good when losing weight is done in a gradual way. Half a kilo a week is already a lot. By losing weight gradually, your body is given time to find a new balance and the kilos stay off more easily in the long run.
Helping hand
To give your body a helping hand, you can take a nutritional supplement in addition to exercising and living healthier. There are very many different brands and tablets that can help activate your metabolism. Always see if you can find a compound supplement that suits you and can support your body on multiple levels. Nutrients that can give your body a boost include chromium, konjac root, green tea extract and L-Carnitine tartrate.
Dietary supplements
These weight-loss pills are, of course, dietary supplements. They give you a boost and help get your metabolism going or stimulate fat burning. In addition, you should drink enough water, eat healthily and exercise.

Please note that the results of some nutrients are purely based on traditional use and in many cases have not been scientifically researched or proven. The health claim for several products is pending European approval. Always read the leaflet before use, do not exceed the recommended daily amount and always consult a doctor in case of doubt or medication use.