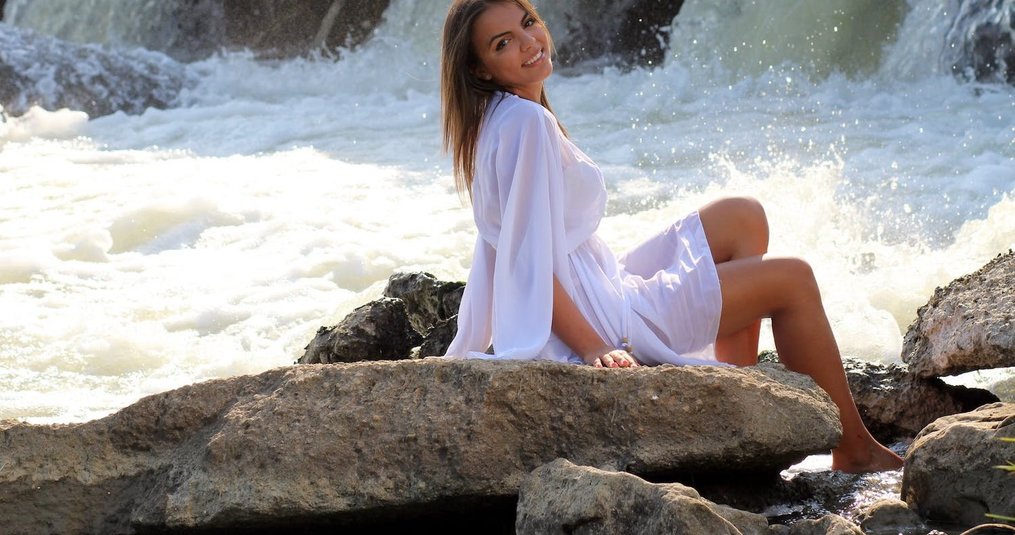 Many women notice that their libido is getting lower when they are in transition. They are less frequently in the mood for sex, and don't like to disappoint their partner. This problem arises due to the influence of hormones.
Use these libido enhancers for women between the sheets
When we're talking about libido enhancers you usually think about men. Still, women can have as much fun in bed with it. It's often said that women have less libido than men. With things like a stimulating gel or powder you won't notice much of it.
Shop online for libido enhancers
The internet is a perfect place to buy sex products and libido enhancing items. For information and products you no longer need to see your doctor or sex shop. Instead, you can buy libido enhancing products in no time online. Take a look at the assortment of DokterLifestyle.com. This online store ships your products anonymously. Perfect!
Stimulants for women
Many women notice that their libido is getting lower when they are in transition. They are less frequently in the mood for sex, and don't like to disappoint their partner. This problem arises due to the influence of hormones. Luckily, as a woman, you don't have to be in this situation for long. There are various libido enhancing products available for women in online stores. These contain certain natural substances that increase the sex drive. These come in various forms: 
Libido enhancing powder 
Libido enhancing gel 
Libido enhancing liquids 
Erectile dysfunction remedies
Queen Active Libido enhancer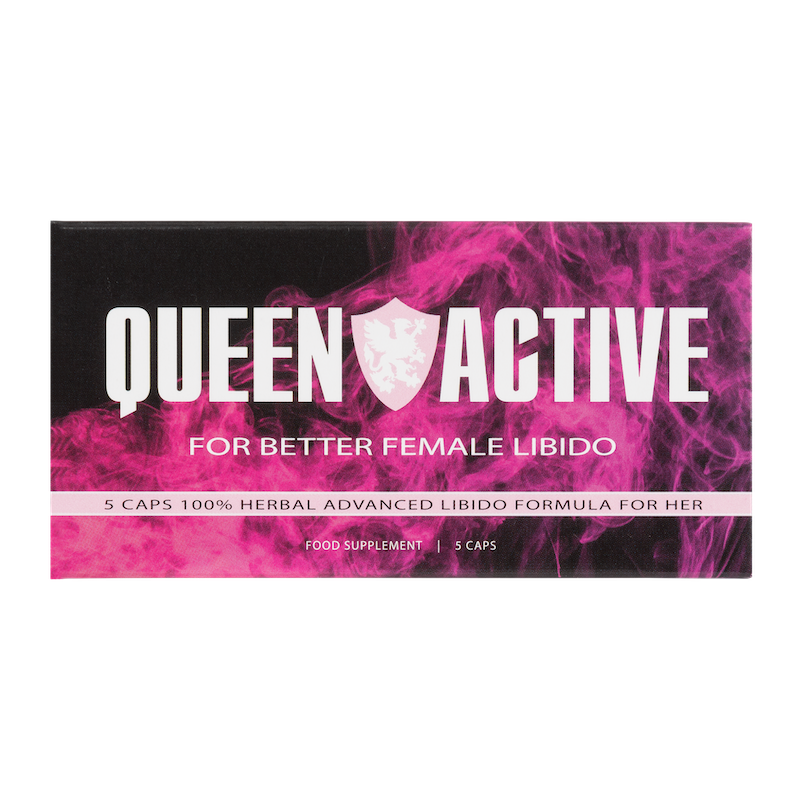 Erectile dysfunction pills for women
Also erectile dysfunction remedies are mentioned in the list above. It may come as a surprise that these are also suitable for women. Certain pills are perfect to take to increase libido. Pills have the advantage that you only need a glass of water to take them. In addition, they act fast. The same goes for stimulating gel. This should be applied to your body. Pretty soon women will feel the urge to have sex. 
Liquid or powdered form
As the name implies, liquids are liquid. Just like pills, they can easily be taken. One of the recommendations is, for example, 'Libido Liquid'. Just as effective are libido enhancing powders. That needs to be dissolved in a glass of water. After drinking it you'll notice the effects quite quickly.
Good for men and women
Decide for yourself which one you find the best. Therefore, always read the description for the product in the online store. Don't forget to take a look the attachment! In the end, both men and women will benefit. No matter which product you choose, they'll ensure that you libido problems are solved in no time.
With these tips you can increase your libido significantly
Libido is the Latin word for 'sex drive'. It develops in the puberty stage, a period in which the hormones are going crazy. Around this time people often experience their first sexual encounters. Over the years, people's libido slows down gradually. This can be blamed on several factors. Perhaps you're overwhelmed with work, or stressed due to family circumstances. Still, it's important to make love regularly. There are a number of ways you can increase your libido significantly.
Testosterone and estrogen
Your libido is determined by the hormones testosterone and estrogen. In fact, they can be considered the 'hormones of desire'. The hormone content is at its peak when men are around 20 years of age. In women this is a bit later, between 30 and 40 years. If you don't have enough testosterone and estrogen, your libido drops. Often this happens automatically at later age. The body plays an important role in your libido. For example, women experience this when they're menstruating. Consequently sexual desire in women during ovulation is higher because certain hormones are released into the body. After menopause, women usually have less sexual desire. During this period it is useful to increase your libido in certain ways.
Causes of low libido
In addition to the body, other factors play a role in low libido, such as: 

- Obesity 
- Too high cholesterol or blood pressure 
- Diabetes 
- Certain medicines or antidepressants 
- The birth control pill 
- Stress 
- Depression 
- Fatigue
Sex in a long relationship
You can delay the reduction of libido by being sexually active often. A lot of sex automatically increases libido. This way you can still enjoy sex at a later age. The average Dutch person has sex 2 to 3 times a week. However, in a long relationship, you don't always have the desire for sex. Numbers show that you have sex about 12 to 15 times a month in the beginning of a relationship. After some time this decreases. Perhaps you have the idea that you're used to each other or that it is less 'exciting' between the sheets. However, this doesn't have to be the case at all! Even in relationships of 5 years or more you can have a fantastic and varied sex life. However, in a long relationship you'll usually need to put in a bit more effort. So take everything you got to surprise your loved one. Automatically this increases your entire libido. Your loved one will without a doubt get more aroused when you put on something nice. Also, spend some time on foreplay. A wonderful massage ensures a relaxed atmosphere. This is nice in particularly for women who have a hard time relaxing.
Food and lust
Food also plays an important role in increasing libido. For example,enjoy a romantic candle light dinner and music. Serve for example oysters, caviar or lobster. This delicious food seems to increase libido greatly. Finally, finish the evening with chocolate strawberries while you start an erotic movie. Want to bet that sparks will fly in bed? 
Share each other's fantasies
Don't be afraid to share all your fantasies with your partner. Your relationship will become a lot better. In addition, sharing your fantasies often increases libido. Expose yourself literally and figuratively and share your desires and don't be ashamed of anything! Not even when it comes to climaxing. Some women have a tough time getting there. It helps you to concentrate and focus on that wonderful feeling in your stomach hips and butt during sex. This increases the chance of getting an orgasm.
Variety
Variety is key to a fun sex life. Make sure that it doesn't become predictable bed. For example, do you usually have sex in the evening? Jump your friend or girlfriend in the morning for once. Even when he or she is a morning person! The surprise will undoubtedly be appreciatedd. At www.dokterlifestyle.com you will find all kinds of products that help you improve your sex life. You can find condoms by the quality brand Level for instance in the wide range of products. Why not try flavored condoms, or discover each other all over again with a new stimulating lubricant. Guaranteed success!
A better sex life thanks to a healthy lifestyle
Plenty of exercise and healthy foods contribute to a much better sex life. Frequently visit a gym, and whip up a healthy meal on the table. Lots of exercise results in a better blood flow. Also, more libido enhancing hormones are created by moving. Avoid as many sugars and carbohydrates as possible with every meal or snack. This will only lower your testosterone level, and that's something you want to prevent. It's also recommended not to drink too much alcohol or caffeine. Instead, choose a lot of vegetables and whole grain products. Also proteins like meat, fish, eggs and nuts increase your sex drive.
Avoid stress
With a healthy lifestyle goes as little stress as possible. Don't worry too much about everything and anything. It will only cause less testosterone in your blood. In addition, always ensure a good night's sleep. You'll notice that your sex life improves significantly. The more you go to bed, the more you feel like sex. Even if you do not really feel like it, it's good to be have sex. You probably won't regret it afterwards. And if all goes well, you'll fall asleep nice and relaxed.
Libido enhancers
Is it still an issue between the sheets? Then try a libido enhancing remedy from an (online) pharmacy. You can find at www.dokterlifestyle.com include various aphrodisiacs Like Queen Active and Libido Liquid ensure that your libido gets a big boost. You may also suffer from erectile dysfunction issues. You are definitely not the only one, because about 14 percent of Dutch men are coping with it. 
How do you Increase libido and have fun in bed ?
'Libido' is the Latin word for 'desire'. It means that someone is in the mood to have sexual intercourse. Not everybody has a high libido. When one has a bigger sex drive, the other may have less. This could cause problems in a relationship. How do you make sure you both get enough satisfaction? Sometimes certain libido enhancers can provide the solution.
Libido enhancers for men and women
Men with low libido sometimes suffer from erectile dysfunction. They don't feel like sex due to stress at work for instance, and that makes it harder to get an erection. Almost every man has this once in awhile. However, tensions within a relationship may occur when their partner does have a lot of sex drive. The other way around is true too, women who don't feel like a lot of sex. Though men may try out erection pills with erectile dysfunction problems. The fact that the penis stays hard for longer can provide a lot of excitement.For erectile pills you can visit various online stores, including Dokterlifestyle.com. Since these pills are considered medications a prescription from the doctor is always required. It's possible to get erectile dysfunction pills without a prescription, but in that case it's very important to pay attention to quality. If you notice any side effects you should immediately cease taking the medication.
Female Libido Booster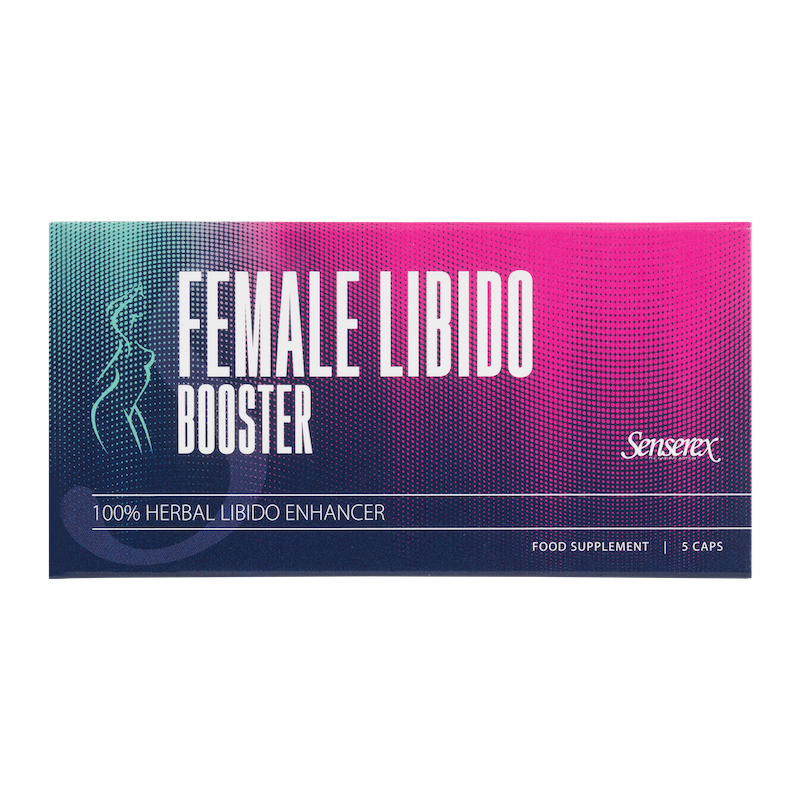 Great sex for women
There are also libido enhancers available for women. For example, women often like to use lubricants. This means that their vagina becomes moist so that sex happens smoother and is less painful. Moreover, nowadays there are stimulating lubricants to increase sex drive. Two birds with one stone, so to speak. Do be careful when you use a certain lubricant with a condom. Some products may damage the condom. Therefore, always read the leaflet. 
Aphrodisiacs
In both men and women, it helps to take a lust enhancing substance. Another name for this is 'aphrodisiac'. Erotic ingredients include Ginseng and Yohimbe. They contain certain substances that increase sex drive. A glance at these lust enhancing ingredients: 

- Avocado: The high concentration of folic acids, increases both male and female libido. 
- Cardamom: An absolute booster regarding raising libido. Definitely worth a try!
- Celery: Contains the sex hormone androsterone, which makes men want more sexual intercourse.
- Asparagus: Contains a lot of vitamin E, which makes sex seem better.
- Figs: Increase libido because they are rich in amino acids. 
- Saffron: This ingredient appears to stimulate the erogenous zones of the body. 
Keep it exciting
There should be regular sexual intercourse in a healthy relationship. The frequency depends on the partners themselves. They are responsible to keep the excitement in a relationship going. It's a fact that it becomes less exciting the longer you are together. However, that doesn't mean that you can have fun anymore in bed. On the contrary! Since you know each other longer, you become more spontaneous. So do not hesitate to try something new in bed sometimes. Why not try a sex toy, or do a role-play. These are all available in the extensive assortment of DokterLifestyle.com. Also share each other's fantasies. You'll notice that the sparks fly again like before!
Eat and drink healthy
Healthy eating and drinking almost always increases libido. Perhaps you noticed that you've become looser after a couple of glasses of alcohol. A nice drink also helps you to relax a little. The more you drink, the more inhibitions are going away. Of course you shouldn't drink so much that you can no longer perform in bed! Drunk men usually have trouble getting an erection. In that case, your increased libido is useless. Energy drinks and coffee are only bad for your sex drive. Instead, you can better drink water, tea or fruit juice.
A cold shower is not only to cool down
After sex, you can take a shower to cool off. But did you know that it's also good to relax under a cold shower before sex? That's because the cold water increases libido. This doesn't seem to make any sense, because sex is usually associated with hot and sweaty. A cold shower, however, makes you feel more alert and more willing to do something, having sex with your partner for instance. 
Source
Editorial office, mens-en-gezondheid.infonu.nl